On the 21st June, at the National Liberal Club, in the same room where just over a year before we unveiled the Time is Now report, we lifted the curtain on our brand-new Alcohol & Pregnancy toolkit for midwives and maternity practitioners of all kinds.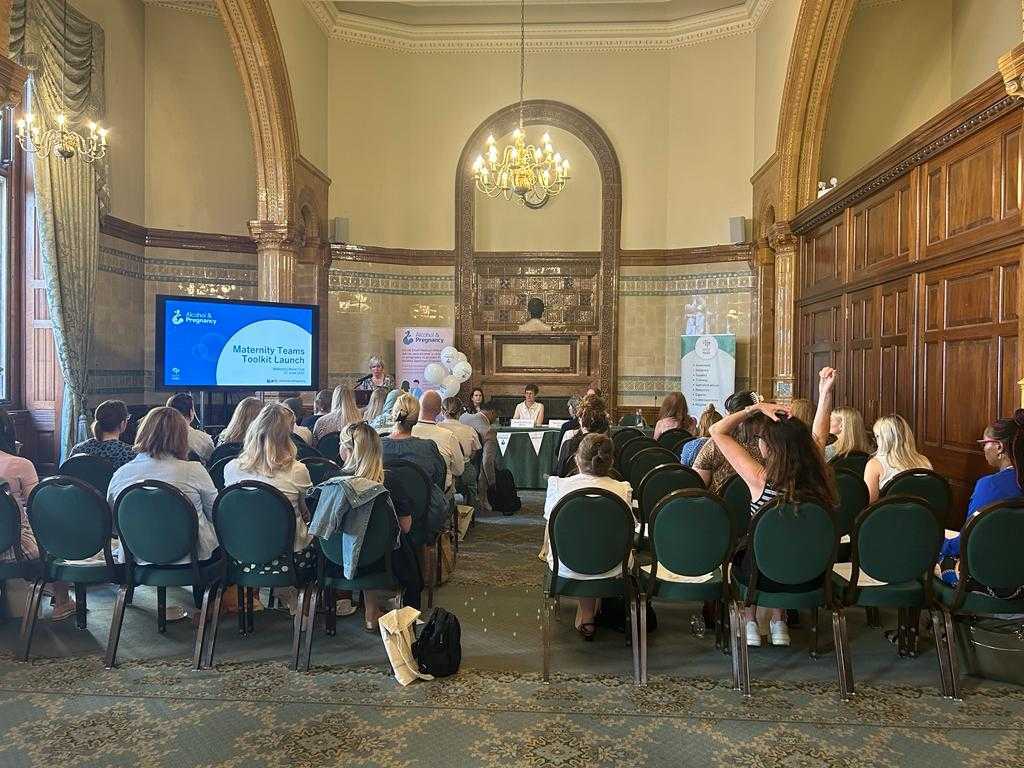 An audience of maternity staff from a range of backgrounds were able to get a first look at the new toolkit and were treated to a series of talks from experts in their fields. Presenters included: Deputy Chief Medical Officer Dr Jeanelle de Gruchy; Specialist Substance and Alcohol Misuse Midwife Laney Holland; Senior Commissioner for Children, Young people and Maternity and National Midwife Research Specialist in FASD and Alcohol Dr Helen Howlett; Consultant psychiatrist and leading UK FASD specialist Prof Raja Mukherjee, Member of National FASD Experts Committee; founder of Birth Mum and Son and Member of National FASD Experts Committee Janet Griffin; as well as National FASD's Director of Innovation and author of the Alcohol and Pregnancy Toolkit Joanna Buckard. National FASD's Chief Executive and parent of a young adult with FASD Sandra Butcher opened and closed the event.
About the Alcohol & Pregnancy toolkit
Created with input from some the country's leading experts, the Alcohol & Pregnancy toolkit is made up of two main components: a free, CPD-accredited, interactive e-learning course, and a suite of practical resources designed to help maternity practitioners of all kinds implement their training in their day-to-day conversations with women about alcohol use in pregnancy.
The toolkit includes a CPD-accredited, free-to-access, interactive e-learning course designed to help midwives and other maternity staff to understand the latest alcohol and pregnancy policy and guidance.
It also suggests ways to have effective conversations about alcohol and pregnancy in an informed and compassionate way.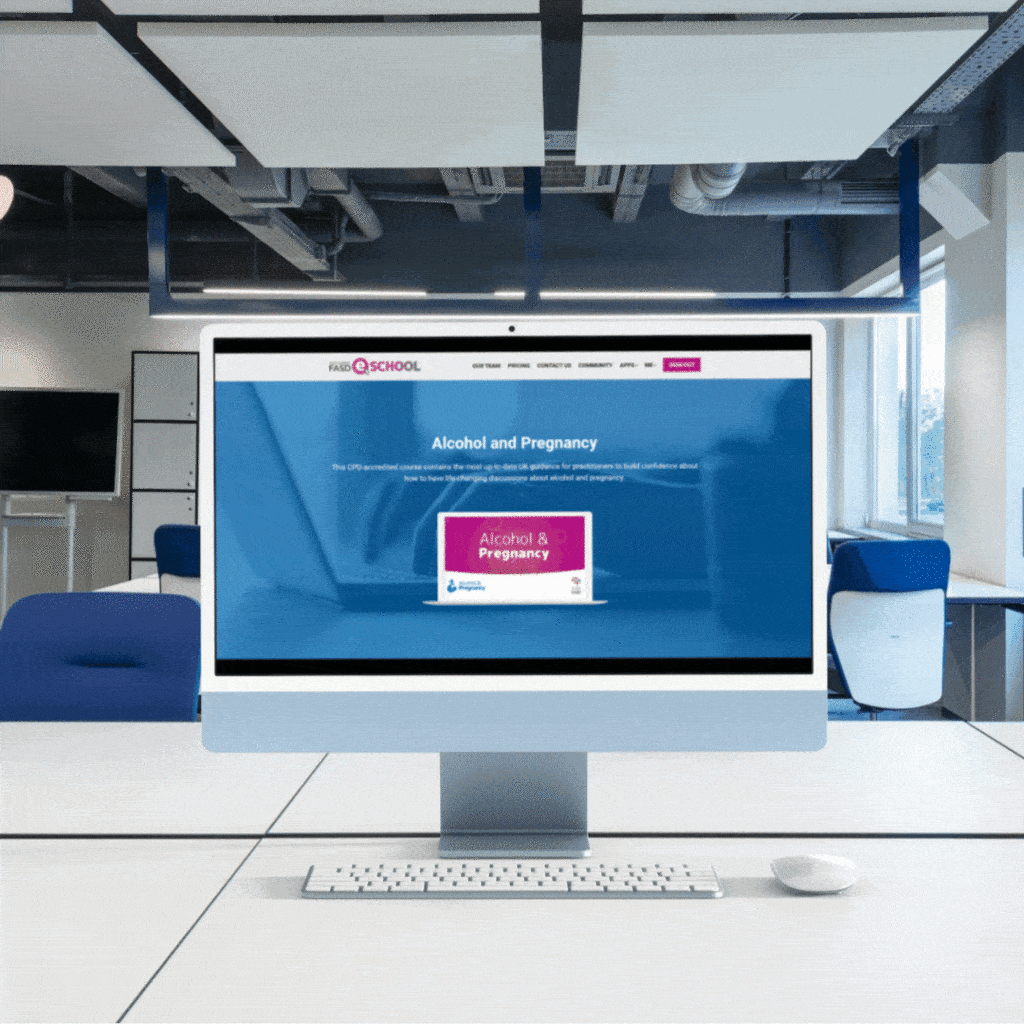 The Alcohol & Pregnancy toolkit also includes a full suite of practical resources, beautifully designed and expert-approved, to help maternity staff in their day-to-day conversations with women about alcohol and pregnancy. 

These include: 
Reversable posters with space for local contacts
Fast-fact Z cards for practitioners 
'What you need to know' leaflets
Tabletop guide to help practitioners during consultations
Alcohol & Pregnancy pull-up banners
Alcohol & Pregnancy bunting 
Alcohol & Pregnancy balloons
FASD is a lifelong neurodevelopmental condition that affects more people in the UK than autism, and yet is completely preventable. Midwives and other maternity practitioners play a crucial role in FASD prevention by helping to communicate with pregnant women about the ongoing risks of alcohol consumption during pregnancy.
Alcohol use in pregnancy also risks miscarriage, premature birth, and stillbirth.
The Alcohol & Pregnancy Toolkit will help reduce the harm caused by alcohol-exposed pregnancies, including FASD.
The messages around drinking alcohol in pregnancy have often been confusing, previously leaving maternity staff unclear about what is the best advice. Midwives have reported anxiety about discussing alcohol and a lack of knowledge about alcohol screening and guidance (PHE, 2020).
Following the Chief Medical Officers' guidance in 2016, 'If you are pregnant or planning a pregnancy, the safest approach is not to drink alcohol at all…', there has been additional guidance on alcohol and pregnancy and FASD from DHSC (2021), NICE QS 204 (2022) SIGN 156 (2019) PHE (2020), calling for more professional awareness and training.
The National Organisation for FASD was founded in 2003. For twenty years we have been promoting alcohol free pregnancy as well as diagnosis and support for those with FASD. Our earlier work is estimated to have reached more than 16,000 midwives. These new materials have been made possible thanks to funding from Diageo.