Contact your local healthcare officials to find out what their plans are for ramping up FASD services

Highlight ways that FASD services in your area need to be improved and tell them why it matters to you and your family
Today's Hashtags: 
#FASDMonthUK #MeAndMyFASD
There has been a huge policy shift with FASD prevention, recognition and support receiving more attention in the UK that it has done in the past 50 years. Now that FASD has been recognized as a public health priority, it's time for local policy makers to commission pathways and services for FASD.
All public health bodies have to take into account feedback from stakeholders and service users – that's you!  
 
Whether you have FASD, are a family member or supporter of someone with FASD or if you are a practitioner, educator or other professional who supports pregnant people or people with FASD or suspected FASD in your professional capacity, it's important that you reach out to your local Integrated Care Boards, Health Boards, etc. (We have contact information below.)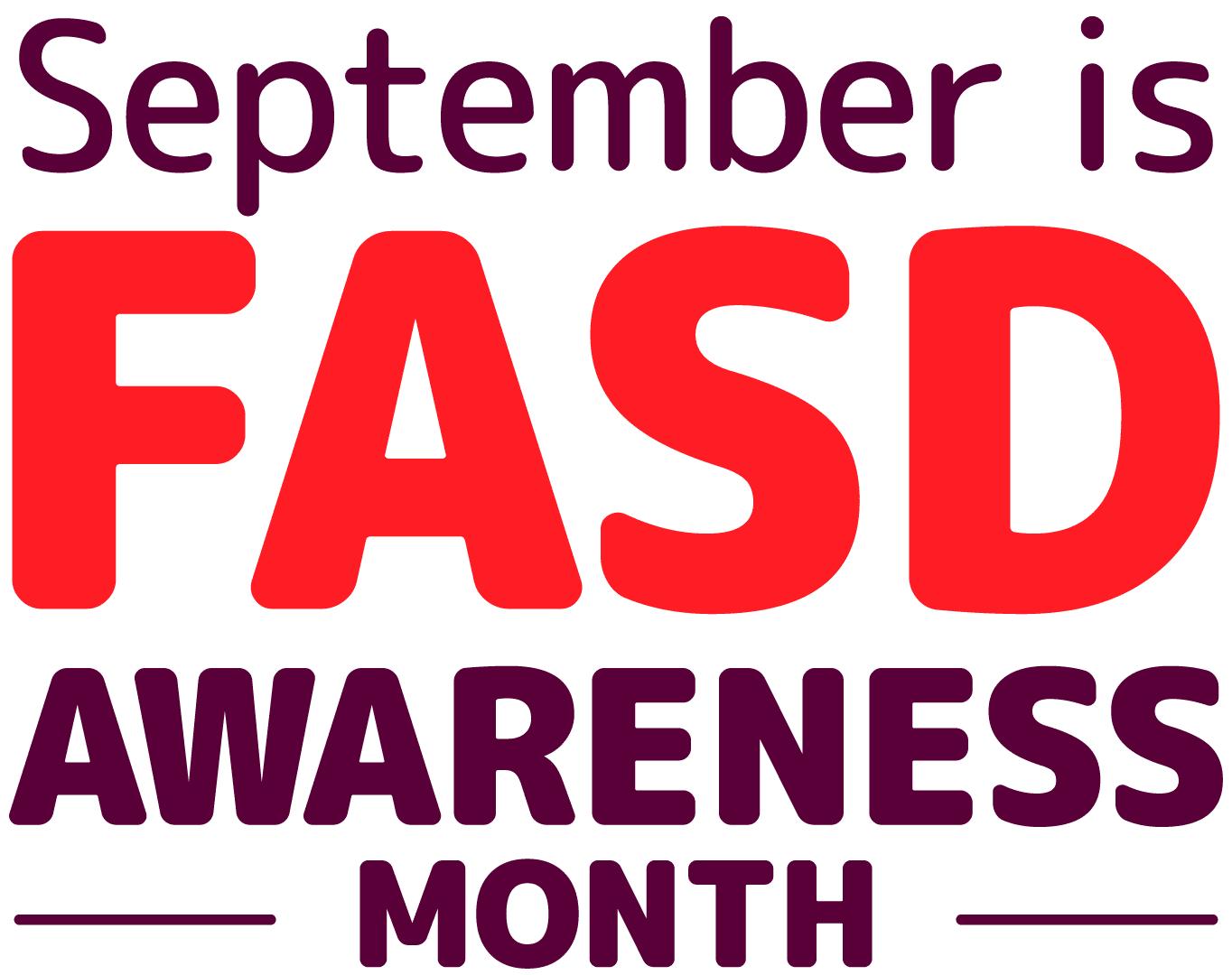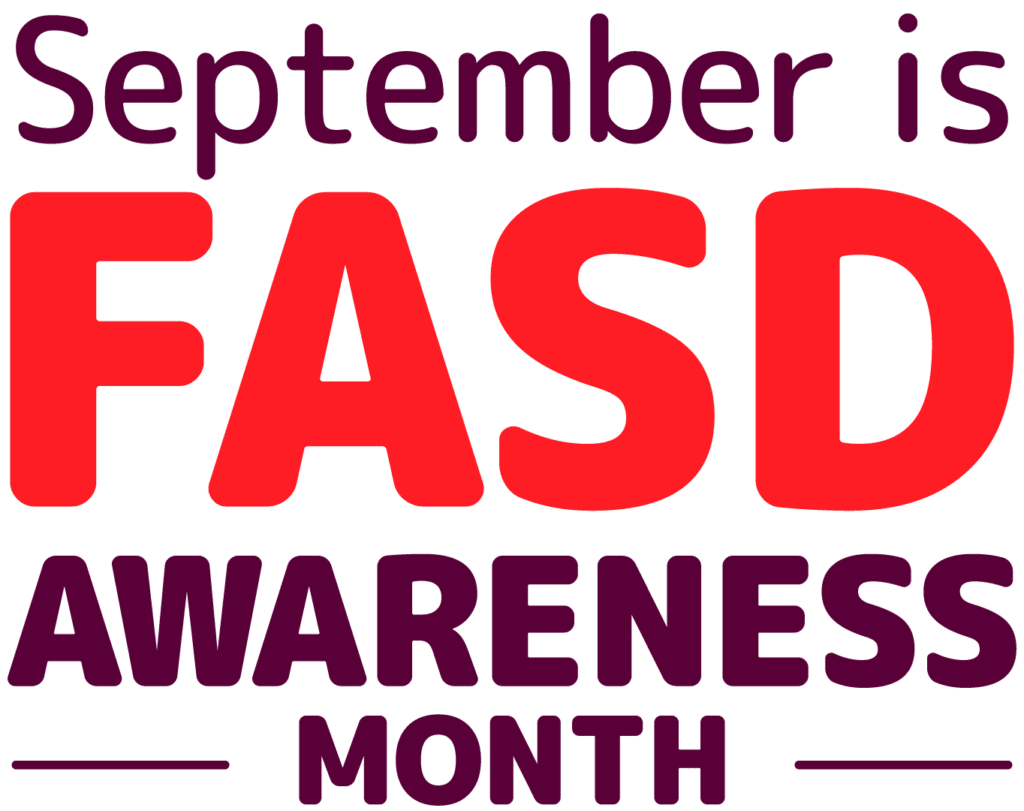 Sample text for an email/letter
I am writing to you as a stakeholder and service user to ask what your plans are to improve FASD services in [INSERT YOUR AREA]. In recent years public health bodies across the UK have identified the need for improved services for FASD (Fetal Alcohol Spectrum Disorder) prevention, recognition, diagnosis and support and have put in place guidance on steps needed.  
[FOR THOSE IN ENGLAND/WALES] As a service user I would like to inquire what steps you have taken six months after the NICE Quality Standard on FASD to improve local services. NICE suggests that it's important to develop an action or commissioning plan. They say: "The plan should contain a list of actions that show how you will improve the service in-line with a quality statement. Record against each action: a person responsible; a deadline; a way to measure progress." Please can you tell me who is the person responsible for action on this NICE Quality Standard and any other information you can provide, including how you are including service users in that process. 
 
[FOR THOSE IN SCOTLAND/NI] You may be aware that NICE has issued a Quality Standard on FASD that outline measurable steps to improve quality of care. I would like to know what we are doing here in [SCOTLAND/NI] to put in place measurable targets as has been done in England and Wales for the prevention of alcohol-exposed pregnancies and diagnosis and support for those with FASD and what you are doing to include service users in that process. 
 
 
A new document, The Time is Now: The National Perspective on Ramping up FASD Prevention, Diagnosis and Support Services is available to provide insights into ways forward. This outlines examples of best practice and is based on 9 roundtables with more than 60 experts, practitioners, commissioners, leaders of the Third Sector and those with lived experience. 
For background on FASD, please see this summary. [INSERT LINK] 
[INSERT A SHORT SUMMARY ABOUT YOUR CONNECTION TO FASD AND WHY YOU THINK IT'S IMPORTANT FOR THEM TO SCALE UP SERVICES] 
Sincerely yours, 
[GIVE YOUR NAME, ADDRESS, EMAIL, PHONE] 
Please note these details are provided to the best of our knowledge at the time of printing. We have provided where possible the name of the chair of the boards, though they may not be the ones most directly involved in providing FASD services and a reply to you might be from another person. Where possible we give links for the boards – you could always write to all on the board, or to the medical directors, etc. Get creative! And be sure to make your email/ letter/ call positive and personal. Offer to roll up sleeves and meet with them to help improve lives. 
 
England 
You can find a list of your local Integrated Care System leadership here: https://www.england.nhs.uk/integratedcare/ics-leadership/  
East of England 
Dr Rima Makarem, ICB Chair

•

blmkccg.contactus@nhs.net

•

0800 148 8890 • Bedfordshire, Luton and Milton Keynes Integrated Care Board, 3rd Floor, Arndale House, The Mall, Luton LU1 2LJ

 
John O'Brien, ICB Chair •

cpicb.contact@nhs.net

• 03300 571030 • Gemini House, Bartholomew's Walk, Cambridgeshire Business Park, Angel Drove, Ely, Cambridgeshire CB7 4EA

 


 
Professor Michael Thorne CBE, ICB Chair •

mseicb.enquiries@nhs.net

• 01268 594350 • NHS Mid and South Essex Integrated Care Board, Phoenix House, Christopher Martin Road, Basildon, Essex SS14 3HG

 
Rt Hon Patricia Hewitt, ICB Chair •

nwicb.contactus@nhs.net

• 01603 595857 •  NHS Norfolk and Waveney ICB, County Hall, Martineau Ln, Norwich, NR21 2DH

 
Professor William Pope, ICB Chair •

neeccg.enquiries@nhs.net

• 01473 770 000 • NHS Suffolk and North East Essex Integrated Care Board, Aspen House, Stephenson Road, Severalls Business Park, Colchester CO4 9QR

 
London 
Mike Cooke, ICB Chair •

nclicb.enquiries@nhs.net

• 020 3816 3000 • North Central London Integrated Care System, Laycock PDC, Laycock Street, London N1 1TH

 
Marie Gabriel CBE, ICB Chair •

elhcp.enquiries@nhs.net

• 020 3688 2300 • North East London Health and Care Partnership, 2nd Floor, Unex Tower, 5 Station Street, London E15 1DA

 
Midlands 
Crishni Waring, ICB Chair • c/o

nicola.allen10@nhs.net

• 01905 760000 • Herefordshire and Worcestershire Health and Care NHS Trust, 2 Kings Court, Charles Hastings Way, Worcester, Worcestershire, WR5 1JR

 
David Sissling, ICB Chair • 

llrccgs.enquiries@nhs.net

• 0116 295 7572 • NHS Leicester, Leicestershire and Rutland Integrated Care Board, Room G30, Pen Lloyd Building, County Hall, Glenfield, Leicester LE1 6NB

 
Sir Andrew Cash, ICB chair (interim) • 

LICB.office@nhs.net

• 01522 573939 • Lincolnshire Integrated Care Board, HQ, Bridge House, The Point, Lions Way, Sleaford NG34 8GG

 
Sir Neil McKay, ICB chair •

stw.generalenquiries@nhs.net

• 01952 580300 • Shropshire, Telford and Wrekin Integrated Care Board, Halesfield 6, Halesfield, Telford, TF7 4BF

 


 
Prem Singh, ICB chair • ICS.info@staffsstoke.icb.nhs.uk • 0300 123 1461 

 


 
North East and Yorkshire 
Sue Symington, ICB chair • 

hnyicb-hull.stpcontactus@nhs.net

• 01482 344700 • Humber and North Yorkshire Integrated Care Board (ICB), Health House, Grange Park Lane, Willerby, HU10 6DT

 


 
Pearse Butler, ICB chair • 

helloworkingtogether@nhs.net

• 0114 305 1905 • South Yorkshire and Bassetlaw Integrated Care System, c/o NHS Sheffield CCG, 722 Prince of Wales Road, Sheffield S9 4EU

 


 
North West 
South East 
Javed Khan OBE, ICB chair • bwccg.bobchiefexecutiveoffice@nhs.net • Buckinghamshire, Oxfordshire, Berkshire West ICB, Jubilee House, John Smith Drive, Oxford Business Park South, Oxford OX4 2LH 

 


 
Dr Priya Singh, ICB chair • frimleyicb.public@nhs.net • 01753 860441 • NHS Frimley Integrated Care Board, King Edward VII Hospital, St Leonards Road, Windsor SL4 3DP

 


 
Lena Samuels, ICB chair • hiowicb-hsi.communications@nhs.net • 02380 627 4444 • NHS Hampshire and Isle of Wight Integrated Care Board, Hampshire Police and Fire Headquarters, Leigh Road, Eastleigh SO50 9SJ

 


 
Cedi Frederick, ICB chair • kmicb.kentandmedway@nhs.net • 01634 335095 • NHS Kent and Medway, 2nd floor, Gail House, Lower Stone Street, Maidstone ME15 6NB

 


 
Stephen Lightfoot, ICB chair •

sxicb.contactus@nhs.net

• 0800 433 4545 • NHS Sussex, Wicker House, High Street, Worthing BN11 1DJ

 


 
South West 
Stephanie Elsy, ICB chair •

bswicb.partnership@nhs.net

• 0300 304 7500 • Jenner House, Unit E3, Langley Park, Avon Way, Chippenham SN15 1GG

 


 
John Govett, ICB chair •

ciosicb.contactus@nhs.net

• 01726 627800 • NHS Cornwall and Isles of Scilly, Room 210, Cornwall Council offices, 39 Penwinnick Road, St Austell PL25 5DR

 


 
Jenni Douglas-Todd, ICB chair • 

ics@dorsetccg.nhs.uk

• 01305 368900 • Vespasian House, Barrack Road, Dorchester, Dorset DT1 1TG

 


 
Dame Gill Morgan, ICB chair • 

glicb.enquiries@nhs.net

• 0300 421 1500 • NHS Gloucestershire, Sanger House, 5220 Valiant Court, Gloucester Business Park, Brockworth, Gloucester GL3 4FE

 


 
Paul von der Heyde, ICB chair •

somccg.enquiries@nhs.net

• 01935 384000 • NHS Somerset, Wynford House, Lufton Way, Yeovil, Somerset BA22 8HR

 
Scotland 
Lesley Bowie, Chair • c/o Shona.McCulloch@aapct.scot.nhs.uk • 01292 513 601 • NHS Ayrshire and Arran, Ailsa Hospital Dalmellington Road, Ayr

 


 
Karen Hamilton, Chair • bordershb@borders.scot.nhs.uk • 01896 826000• NHS Borders, Headquarters, Borders General Hospital, Melrose, Roxburghshire TD6 9BS

 
Nick Morris, Chair • 

dg.feedback2@nhs.scot

• 01387 246246 • NHS Dumfries and Galloway, Ground Floor North, Mountainhall Treatment Centre, Bankend Road, Dumfries, DG1 4AP

 
Janie McCusker, Chair • fv.boardmeeting@nhs.scot • 01324 566660 • NHS Forth Valley, Carseview House, Castle Business Park, Stirling FK9 4SW

 
Dr John Tomlinson, Interim Chair •

gram.grampianchair@nhs.scot

•0345 456 6000 • NHS Grampian, Summerfield House, 2 Eday Road, Aberdeen AB15 6RE

 
Professor John Brown CBE • 

NHSGGCBoardMeeting@ggc.scot.nhs.uk

• 0141 201 4444 • Greater Glasgow and Clyde NHS Board, NHS Greater Glasgow and Clyde Corporate HQ, J B Russell House, Gartnavel Royal Hospital Campus, 1055 Great Western Road, Glasgow G12 0XH

 
Professor Boyd Robertson, Chair

•

nhshighland.board@nhs.scot

• 01463 717123 • NHS Highland, Assynt House, Beechwood Park, Inverness IV2 3BW

 


 
Meghan McEwan, Chair •  c/o Corporate Services Manager 

emma.west@nhs.scot

• 01856 888271 • NHS Orkney, Foreland Road, Kirkwall, Orkney KW15 1NZ

 
Mr Gary Robinson, Chair • c/o board secretary Carolyn Hand

shet.corporateservices@nhs.scot

• 01595 743064 •

NHS Shetland Board Headquarters

, Upper Floor Montfield, Burgh Road, Lerwick, Shetland ZE1 0LA 

 
Mrs Lorna Birse-Stewart, Chair • chairman.tayside@nhs.scot •

01382 740708 • Tayside Board Headquarters, Level 10, Ninewells Hospital & Medical School, Dundee, DD1 9SY

 
Gillian McCannon, Chair •

wi.chair@nhs.scot

• 01851 702997 • NHS Western, Isles, 37 South Beach, Stornoway, Isle of Lewis, HS1 2BB

 
Wales 
 
If you are unsure which is your healthboard, this site shows a list of areas covered by each. There is a list of local health boards here.  
Ann Llyod CBE, Chair •

engagement.abb@wales.nhs.uk

• 01873 732732 • Aneurin Bevan University Health Board Headquarters, St Cadoc's Hospital, Lodge Road, Caerleon, Newport, NP18 3XQ

 


 
Professor Charles Janczewski, Chair • c/o Nathan.Saunders2@wales.nhs.uk • 029 2074 7747 • Cardiff & Vale University Health Board, Cardigan House, University Hospital of Wales, Heath Park, Cardiff

CF14 4XW

 


 
Emrys Elias, Chair (interim) •

CTM_BoardMember@wales.nhs.uk

• 01443 744800 • Cwm Taf Morgannwg University Health Board, Ynysmeurig House, Navigation Park, Abercynon, Rhondda Cynon Taff CF45 4SN

 


 
Maria Battle, Chair • corporate.correspondence.hdd@wales.nhs.uk • 01267 235151 • Hywel Dda University Health Board, Corporate Offices, Ystwyth Building, Hafan Derwen, St Davids Park, Jobswell Road, Carmarthen SA31 3BB

 


 
Professor Vivienne Harpwood, Chair • PowysDirectorate.CorporateGovernance@wales.nhs.uk  • 01874 711661 • Powys Teaching Health Board, Glasbury House, Bronllys Hospital, Brecon, Powys LD3 0LY

 


 
Emma Woollett, Chair • sbu.inquiries@wales.nhs.uk • 01639 683344 • Swansea Bay University Health Board, 1 Talbot Gateway, Baglan Energy Park, Baglan, Port Talbot SA12 7BR

 
Northern Ireland 
A list of the Health and Social Care Trusts in Northern Ireland is here.  
 
Mr Peter McNaney, CBE, Chair • trusthq@belfasttrust.hscni.net • 028 9504 0100 • Belfast Health and Social Care Trust Headquarters, Administration Floor, Belfast City Hospital, Lisburn Road, Belfast BT9 7AB

 
Bob McCann, Chair • c/o karen.okane@northerntrust.hscni.net • 028 9442 4327 • Northern Health and Social Care Trust, Trust Headquarters, Bretten Hall, Bush Road, Antrim BT41 2RL

 
Jonathan Patton, Acting Chair • c/o martine.mcnally@setrust.hscni.net • (028) 9055 3100 • South Eastern Health and Social Care Trust, Trust Headquarters, Ulster Hospital, Upper Newtownards Road, Dundonald, Belfast BT16 1RH

 
Eileen Mullan, Chair • corporate.hq@southerntrust.hscni.net • (028) 3756 0121 • Southern Health and Social Care Trust, Trust Headquarters, College of Nursing, Craigavon Area Hospital, 68 Lurgan Road, Portadown BT63 5QQ

 
Mr S Pollock, Chair • c/o madonna.mcginley@westerntrust.hscni.net • 028 7134 5171 • Western Health and  Social Care Trust, Trust Headquarters, MDEC Building, Altnagelvin Area Hospital Site, Glenshane Road Londonderry BT47 6SB

 
Click here to download background about FASD.
Or go here for more info on our website.

For children and young people – go to www.fasd.me.